Oh yes.

These aren't particularly good shots of the hair (though I did do the hair), but alas. We make do with webcams!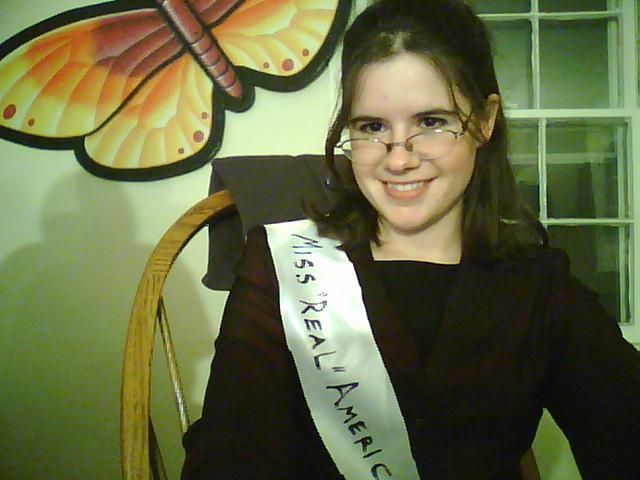 Considering that Halloween is the holiday when people dress up as evil spirits to scare them away.... I think this is appropriate.

Edit: Okay, now I'm scared. People are more attracted to me now that I'm dressed as Palin. People keep reacting with surprise, like they suddenly realized I'm goodlooking.

... yeah. Y'know how I was all "Oh, we're awesome friends, but I'm unattracted?" Fuck that. You + Sarah Palin = Randy.

And that's just one of them.

Son of a--

This totally backfired.